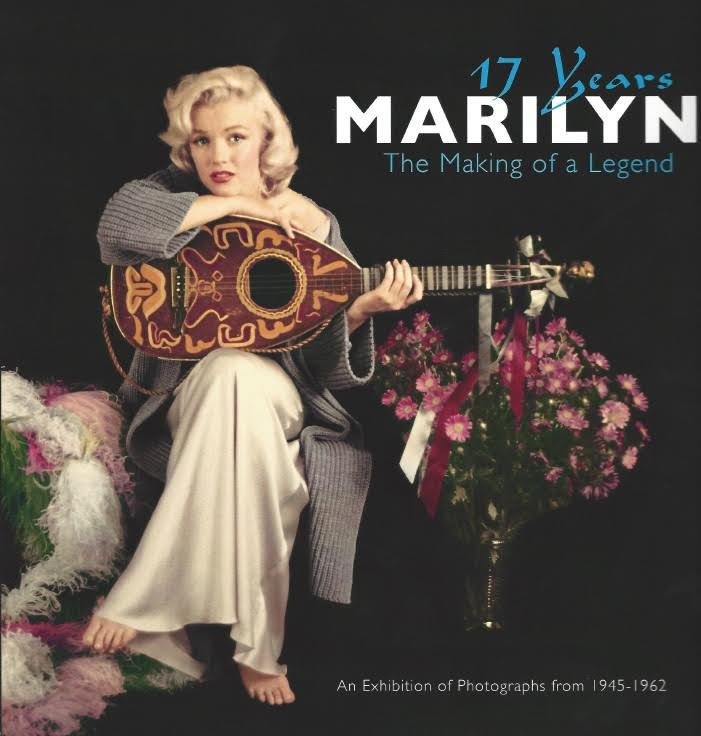 "Marilyn: 17 Years in the Making" Catalog*
An exhibition of photographs from 1945-1962 curated by Andrew Weiss. This wonderful catalog contains 
photographs by seven photographers who knew her from her first paid modeling job in 1945 (William Carroll) to the last photos taken 2 weeks before her tragic death in 1962 (George Barris). Photographers William Carroll, Andres de Dienes, Lazlo Willinger, Milton Greene, Bert Stern and George Barris and a Pan AM Steward Kashio Aoki, who was in the right place at the right time, have their stories shared alongside beautiful photographs making this a collectible book for any Marilyn Monroe fan.
*Also available: Deluxe Marilyn Catalogs that include a limited edition print of the cover piece for $450 with a 20% discount if ordered by

December 23, 2016

!
"The Drawn Blank Series" Bob Dylan Book
A hard cover book containing images of the original drawings and paintings by the beloved and talented musician, Bob Dylan. This book exhibits the beautiful pieces from Dylan's "Drawn Blank Series", done in 2014. This book is a must-have for anyone who considers themselves an avid Bob Dylan fan.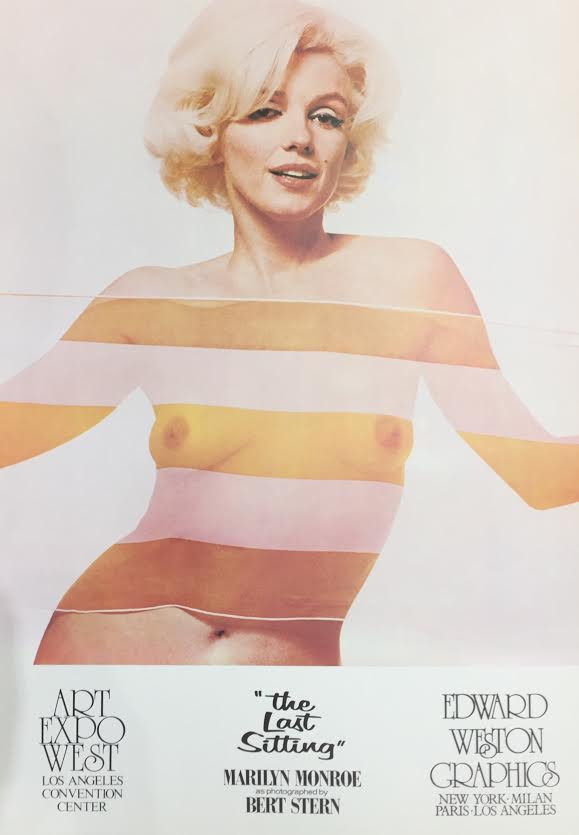 Posters
We have a wide range of posters here at Andrew Weiss Gallery. These works are great for anyone looking to start their art collection but don't necessarily have it in their budget to splurge on an original photograph or hand signed lithograph.  Many of our posters are images of iconic photographs by photographers like Bert Stern (top left) and Laszlo Willinger (top right).  And that's just to name a couple. Give us a call to learn more about our extensive poster collection and make someone very happy this holiday season.

Gifts for under $1000: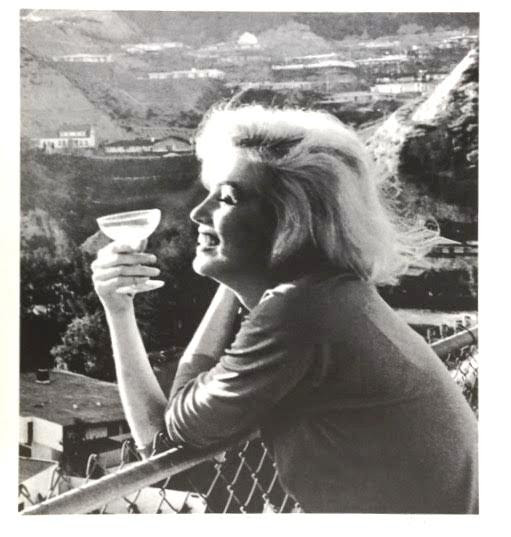 Hand Signed Photo-lithographs
Not only we do have insanely affordable posters, but we also have HAND SIGNED photo-lithographs that will definitely not break your bank. These pieces are hand signed and numbered by your favorite photographers which include, but are not limited to, George Barris (top left) and Ted Allan (top right).  No home is complete without an iconic image of our beloved Marilyn Monroe!



David Bromley "A Tribute to Marilyn" Prints
Speaking of Marilyn, we also have these breathtaking mixed media giclees by Australian artist David Bromley.  These prints were created by Bromley as a tribute to Marilyn on her 90th birthday this past June. These works are a mix of Bromley's artistic talent and the original photographs taken of Marilyn Monroe. The process of making these intricate prints is through a series of media including painting, collage, and computer editing.  Bromley liked the idea of mixing old school medium like paint with a more contemporary medium like technology.